Queen's students are changing the world - one project at a time.
Among other things, your gift to the Queen's Fund will help:
provide financial assistance so all qualified students can attend Queen's
attract and retain outstanding, innovative and research-driven faculty, who will ensure our students receive an exceptional learning experience
enable students and faculty to organize conferences, events and activities that enhance their learning experience
provide diverse hands-on experience through varied clinical placement opportunities
allow students to participate in clinical and fieldwork placements that they may not otherwise be able to afford
supply our labs with the latest equipment and technology
ensure our libraries have the latest acquisitions, both online and in print.
Please add your support with a gift to Queen's, where every donor, every dollar, every gift creates opportunity.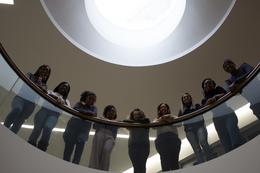 When you give to the Queen's Fund and support Principal Deane's priorities, you are helping to build a better campus and supporting our students and researchers as they help build a better world. (
Learn More
)
When you give to the Queen's Fund and support Principal Deane's priorities, you are helping to build a better campus and supporting our students and researchers as they help build a better world. (
Learn More
)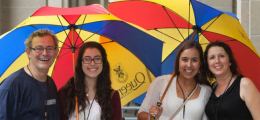 Queen's parents have been an important part of the success of each and every student that passes through the university. (
Learn More
)
Queen's parents have been an important part of the success of each and every student that passes through the university. (
Learn More
)