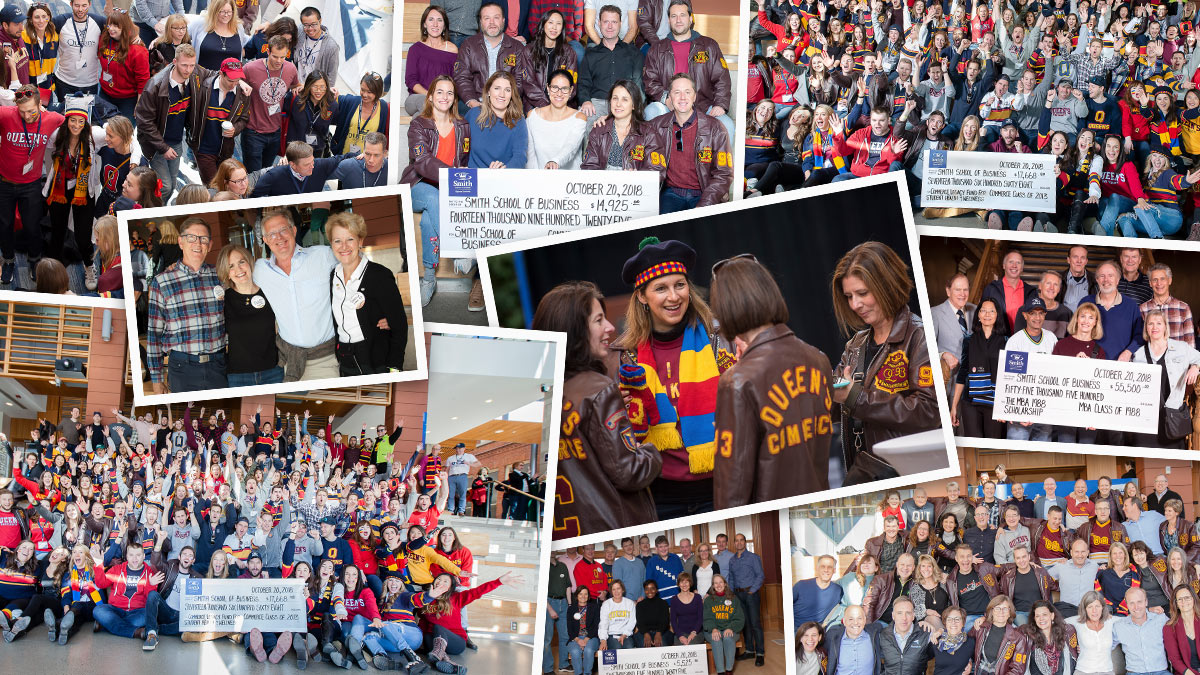 Reunions are a wonderful opportunity to reconnect with classmates and celebrate your time at Smith School of Business. Increasingly, classes are celebrating their milestone reunions by campaigning for a class gift. Class Giving Campaigns are a powerful way to collectively give back to Smith School of Business in recognition of a milestone anniversary of your graduation and to create a legacy for your class.
Without the generous support from alumni like you, many of our programs, scholarships, and upgrades would not be possible. We would like to thank all of you who have participated in your class campaigns and who are continuing to support your class initiatives throughout the years. We look forward to sharing the difference your donations are making on the School.
On behalf of the students, staff and faculty who have benefited from your support, Thank you!
Reunion Giving Opportunities